Our Operation
As a third-generation sawyer McGovern's Custom Millwork is located on 30 acres of prime Lanark Highlands' forest in the Ottawa Valley. We are located on 30 acres of prime Lanark Highlands' forest and surrounded by walking trails and the picturesque, rugged terrain Lanark Highlands is famous for. When you arrive at our location you will typically find someone working down at the mill, which is well organized and laid out for ease of pick-up and delivery of materials.
As a third-generation sawyer, I have been working closely with wood for most of my lifetime, and that experience has given me the skills to create the highest quality cedar products available. For me, wood is more than just a product, it's a living entity that needs crafting to reach its full potential.
At every stage of the milling process, our wood is inspected to ensure there are no knots larger than three-sixteenths to one-quarter of an inch, no blems or discolorations. With an eye towards quality production that remains uncompromised, we are dedicated to maximizing quality control to ensure greater accuracy and a smoother finish…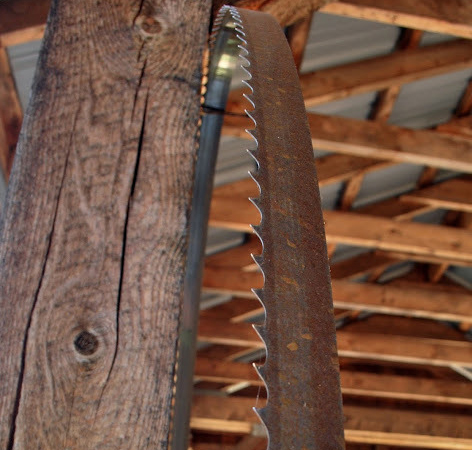 Environmentally Conscious:
At McGovern's Cedar, we pride ourselves on the quality of lumber we produce, and the environmentally-conscious manner in which we produce it. Sourcing from an area spanning a 150 mile radius, and from as many cutters as possible, this helps to minimize the environmental impact of production.
Our goal is to ensure that none of the trees we mill has been acquired through the clearcutting of our beautiful Ontario forests. Preserving the diversity of the ecological environment is just as important a consideration as selecting the logs we will mill; we understand that you need to preserve the first in order to have the second.
Equipment:
With a background as a millwright, and more than 25 years as a tradesman, the equipment used throughout our mill is a testament to the attention I pay to heritage production techniques and technology. Most of the pieces of equipment on the property are vintage, rebuilt, and lovingly restored by me personally.
Our planer was built in 1937 and has since been completely restored by myself, and lumber that is processed on our planer is accurate to within 15 thousandths of an inch. Blades on this planer are changed daily to ensure a clean cut. The main head saw is a Foley Belsaw circular mill.
Another important piece of equipment for our mill is our Morgan Resaw. Roughly fifteen years old this saw came from the southern United States. As with the Foley Belsaw, I modified the saw to take carbide blades in order to get a smoother, more accurate finish.
Maintenance of our equipment is critical to uniform milling and optimal production results. Coming from a background as a millwright, I am passionate about keeping our equipment both maintained and running even more efficiently than anticipated.
Hours of Operation:
Call us at 613-278-2720 to answer any questions you may have about our lumber, our mill, and our location.
We are in the yard and working from 8:00 am – 4:30 pm Monday to Friday, however, your visit will be much more effective if an appointment is made ahead of time. The appointments are very much appreciated. Thank you.