Expression of Beauty from the Far East
I specialize in Eastern White Cedar which is renowned for it's longevity. (My own home is a 120 year old Cedar Log Home.) For me, wood is more than just a product, it's a living entity that needs crafting to reach its full potential. After many a snowy day googling shou sugi ban, I came to the conclusion that this full potential could be taken even further, and my primary product could benefit from this traditional Japanese process.
What is Shou Sugi Ban?
Japan has some of the world's most advanced wood construction technology, not only in carpentry, but also in design and millwork. Shou Sugi is a solid sawn wood plank that has been utilized over centuries, exhibiting increased weather, fire, insect, and rot-resistance over untreated wood. Traditionally three Cypress Cedar planks were tied into a triangle tube, and the interior lit on fire before opening and quenching with cold water when ready. Eastern White Cedar is the closest comparable wood to the Cypress Cedar used in traditional Japanese Shou Sugi Ban.
Cedar works best for Shou Sugi Ban because it's lighter, more porous, and has natural chemical properties that help the char treatment. By slightly charring the surface of the wood without combusting the whole piece, it becomes water-proof through carbonisation, and is thus more durable. As for bugs, nothing I know of likes to eat charcoal!
Nowadays planks are charred in a kiln for volume production, then the surface can be left as-is or the sooty outer layer brushed off to achieve various looks. It is a sustainable and beautiful surface, and can be speced into projects within a reasonable budget. Shou Sugi Ban Eastern White Cedar is about 30% more cost effective per sq ft. compared to Maple or Oak.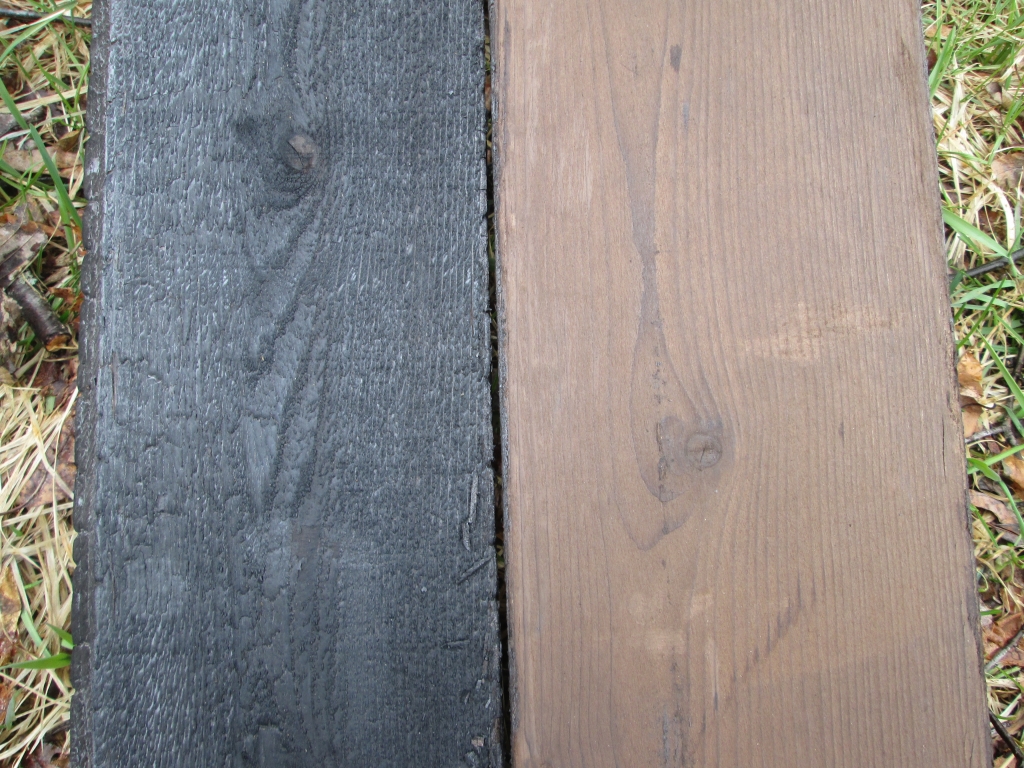 Why Shou Sugi?
Moisture Resistant
Prevents Decay
Immune to Insects and Fungus
Zero Maintenance, depending on finish
80+ Years of Longevity
Pleasing Visual Aesthetic
Traditionally Charred Cedar
The traditional char is the most easily recognizable style of Shou Sugi. It has the best longevity due to the heavily charred surface left intact. The full char has a unique sheen and traditionally is installed without a finish.
Charred and Brushed Cedar
Brushing removes all the soot from the softer spring growth rings and leaves the late wood as burnt ridges. The finished Cedar has a three-dimensional textured surface that follows the wood grain with minimal tool marks. Only the best pieces are chosen to have an even blend of heart and sapwood for visual beauty.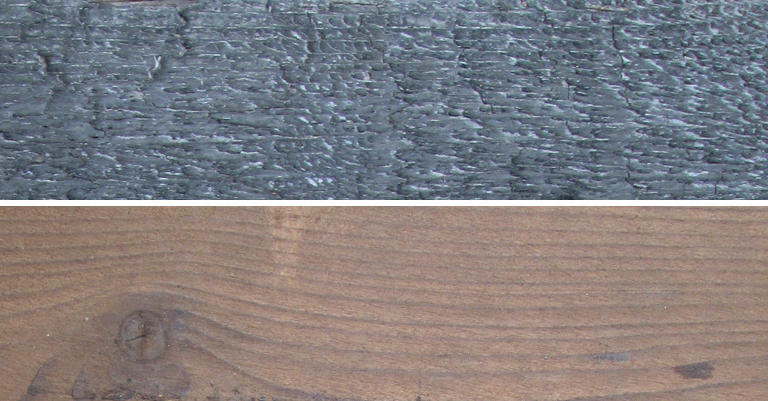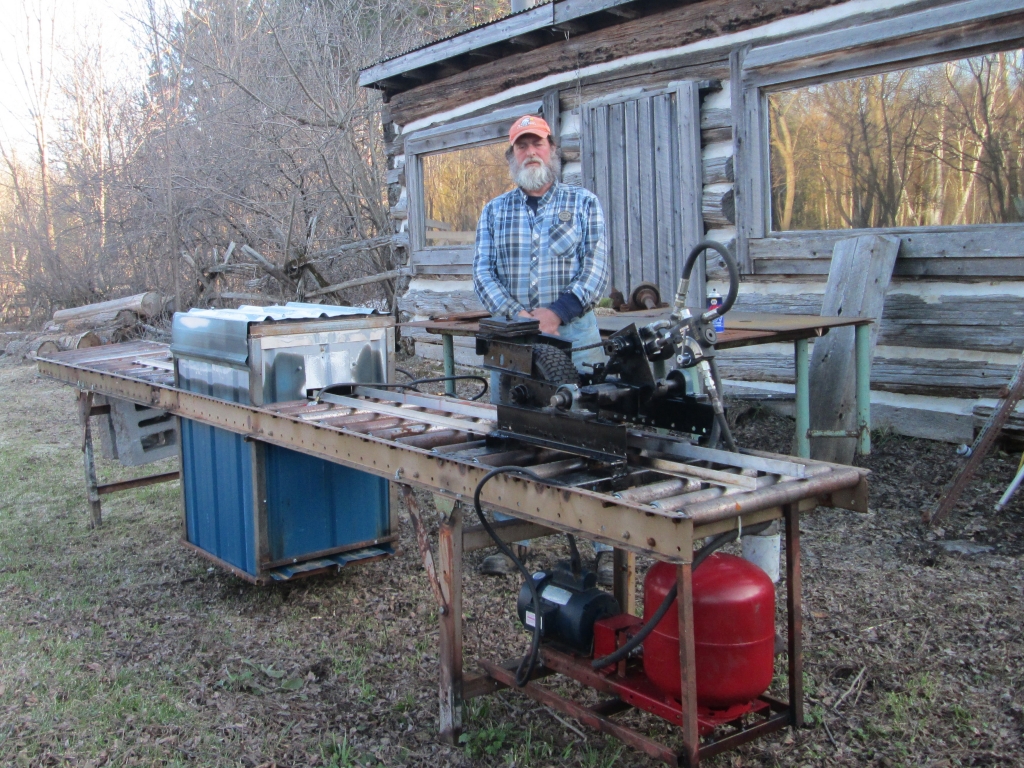 Equipment
With a background as a millwright, and more than 25 years as a tradesman, the equipment used throughout our mill is a testament to the attention I pay to heritage production techniques and technology. Most of the pieces of equipment on the property are vintage, rebuilt and lovingly restored by me personally.
I am passionate about keeping our equipment both maintained and running even more efficiently than anticipated. In terms of offering this new Shou Sugi product, the next production hurdle was how to get a perfectly uniform finish, so I built a machine to do that based on the principal of BTU's vs rate of feed.
Ordering
In the interest of keeping this as economical as possible, I will be offering 2 styles of Shou Sugi: a charred and brushed finish, or traditional straight charred. With that stated, sealing would be optional to the customer. Custom dimensions are possible within certain parameters. This can be discussed at the time of order.
Each customer order will be specific to their personal needs. This is not regularly kept in stock , it will only be processed at the time of order, and pickup time can be discussed at that time.
The incredible longevity, along with the stunning, unique look and memorable surface finish have made Shou Sugi one of the most sought-after wood products in North America. I'm confident you will be as impressed by it's quality as I am.